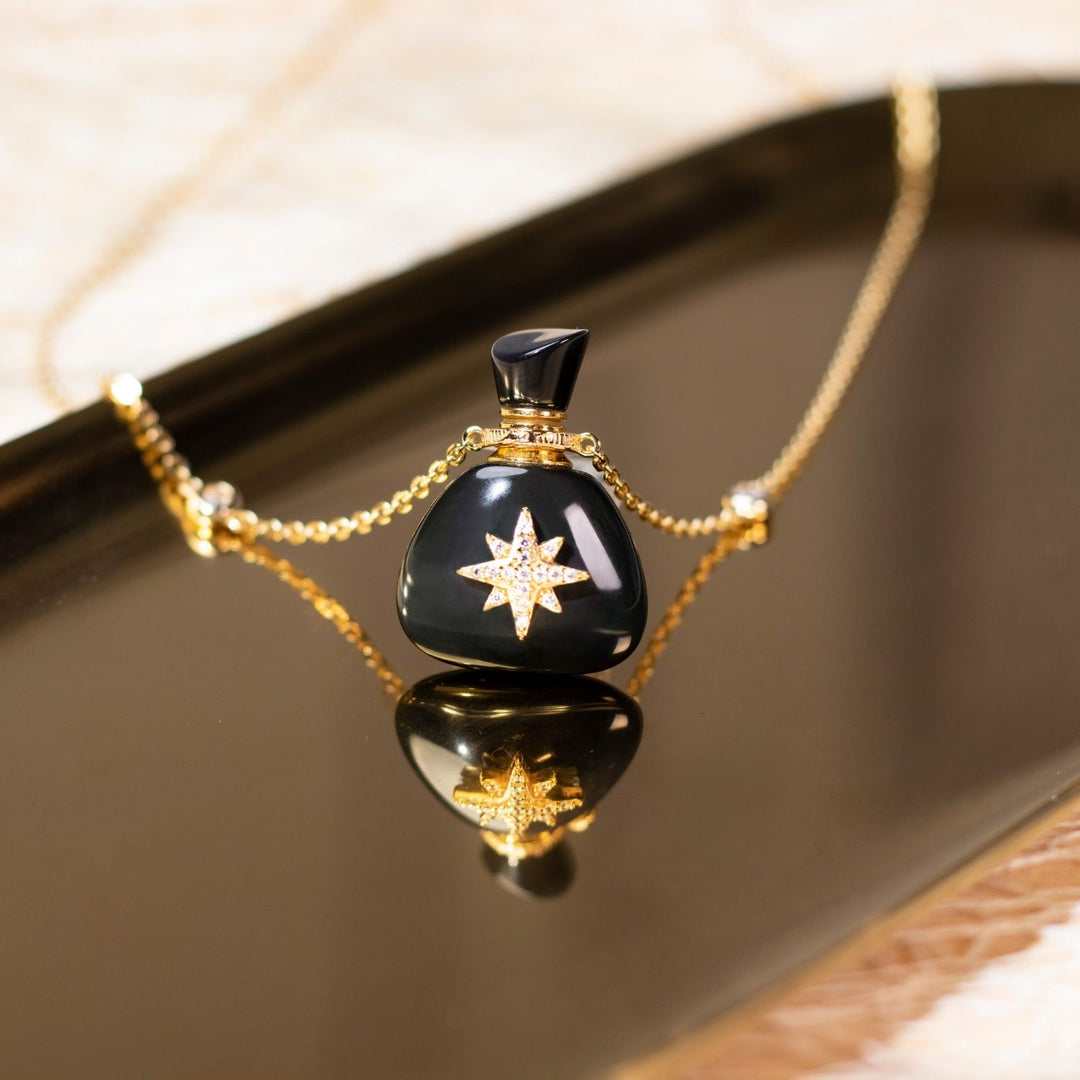 Size: 24x18x9.5mm
Weight: 7.8g
Material: Obsidian / 925 Silver
Gift: Essential Oil (1ml x 3) (Mint, Lavender, Orange)
Send your loved ones a Galaxy Jewelry and let the bright shining star remind them of you: whenever you look up at the starry sky, I will be like the Galaxy, always shining on you and guiding you in the direction of light in the darkness.
Materials
A thick layer of 18k solid gold is applied to our 925 sterling silver metal, meaning that the metal will last longer. One gets the luxurious look and feel of a gold jewelry at a fraction of the price.
Gemstones
Our precious stones are real mineral stones that we gathered from all over the world and are highly valued for their beauty, longevity, and rarity. We only collect from an array of high quality, natural gemstones.
Production
Our products are handmade by our craftsmen with more than 10 years of experience and are refined and designed for more than 30 days to ensure their deluxe texture and uniqueness.
Aromatherapy
Our gemstones are embedded with aromatic liners, and the caps of the liners can be opened to add essential oil, so that the gemstones can diffuse exclusive and charming aroma.